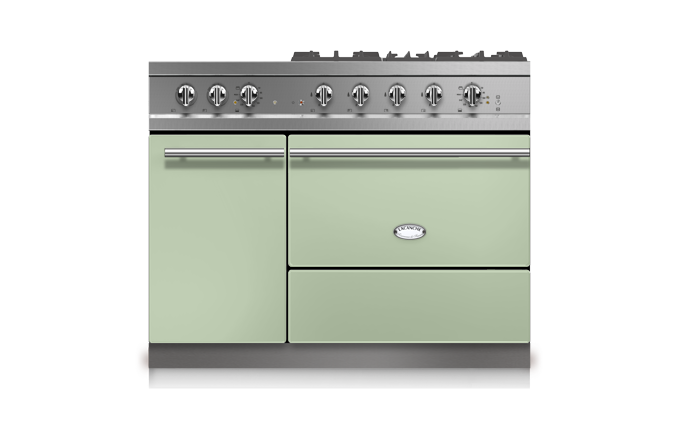 Description
The Saulieu hob allows you to associate three or four gas or electric burners with an additional function (griddle, plancha, open gas burner, electric burner). Below, the Saulieu is equipped with two ovens, one large capacity multifunction oven available in a gas or electric version (L.530-P.405/455 mm) and a vertical electric multifunction oven (static, fan and grill).
Measurements
Measurements: W 1105 x H 930 x D 650 mm
Weight: 140 to 170 kg depending on options.