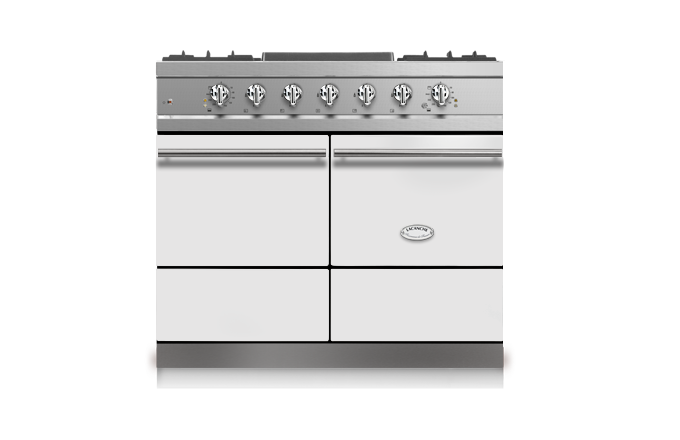 Description
The Cluny offers outstanding performance. The five gas or electric burners are cleverly placed to provide a highly functional cooking space. The gas hobs can be completed with a range of complementary accessories (simmering plate, plancha, griddle), providing manifold possibilities. The two ovens, both the same size, (L.400-P.405/455 mm) are available in gas, static electric or forced convection versions. The two bottom drawers, with their telescopic sliding mechanisms, are practical for storing cookware and dishes.
Measurements
Measurements: W 1000 x H 930 x D 650 mm
Weight: 140 to 170 kg depending on options.