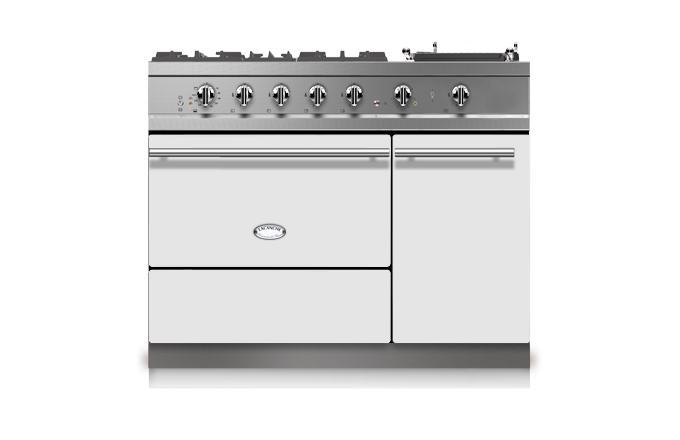 Description
The Chambertin hob allows you to combine three or four gas or electric radiant and induction burners with an additional, optional, accessory (steam cooker, griddle, plancha, deep fat fryer). The large oven (L.530-P.405/455) accommodates Gastronorme 1/1 professional cookware. The side cabinet can be transformed into a low-temperature warming cabinet (30-110°), as an option and upon request.
Measurements
Measurements: W 1105 x H 930 x D 650 mm
Weight: 100 to 120 kg .