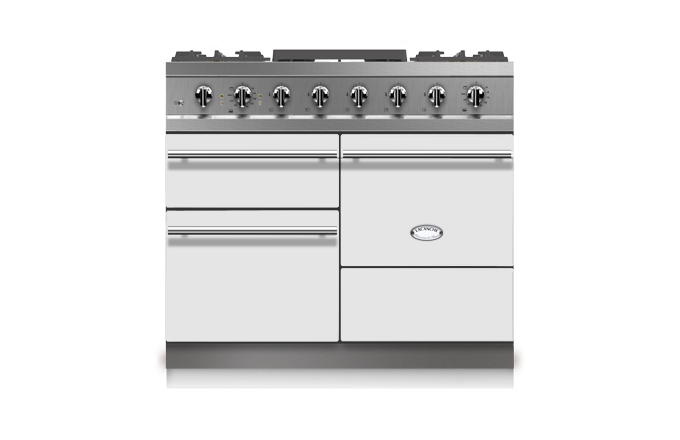 Description
The combination of three ovens, two classic gas or electric (L.400-H.145-P.400/455 mm) and a griddle oven, is what make the Chagny stand out. The hob is made up of five burners, which can be gas, electric, radiant or induction.
Measurements
Measurements: W 1000 x H 930 x D 650 mm
Weight: 100 to 110 kg .