Say Bonjour and join the beautiful Lacanche community on Instagram at lacanche.officiel
New Colors welcomed into the Lacanche Collection

The palette of Lacanche kitchen ranges has grown, with three new enamel colours:
Coral blue, Lime green, Pink quartz
From now on you can choose from 24 glowing enamel shades.
> Explore the Lacanche Color & Trim Collection
Lacanche : a "Living Heritage Company"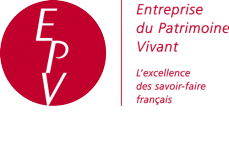 Lacanche has been awarded the esteemed 'Enterprise du Patrimoine Vivant' distinction from the French Ministry of Economy and Industry, identifying French Companies with exquisite craftsmanship and industrial skill.

> Learn more about Lacanche
The cookery salon: Paule Caillat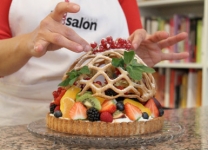 The inventive Paule Caillat welcomes into her world foodie Betty Edery Bitton to concoct some new tastes for the cookery salon. Paule and Betty share a passion for good, appealing food, and the gift of passing on their culinary expertise to others.
Paule founded "Promenades gourmandes", a tailored cookery course aimed at gastronomes worldwide, 15 years ago.
Betty, trained by Yves Thuriès, who has twice won a coveted 'best craftsperson in France' award and is very well known in the world of French pâtisserie, set up Crème de la Crème, one of the top café-pâtisseries in London, and saw it through 17 years of success. Then she opted for the Côte d'Azur, where she ran a group of seven cafés-pâtisseries, bringing her personal touch to prestigious events.
It's hardly surprising that her spatulas and piping bags are to be found beside a Lacanche, in the very kitchen where the 'Gastronomic French Meal' described in Unesco's 2010 list of Intangible Cultural Heritage items took place.
Betty provides patisserie courses for cookery-lovers who aspire to perfection. Master classes will begin in early 2012 with the assistance of some of the great names of French pâtisserie: Christophe Felder, Fabrice Le Bourdat, Sadaharu Aoki among others.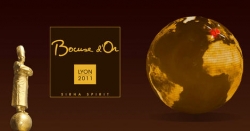 Lacanche was involved in the 2011 Bocuse d'Or, the world cookery contest which culminated in Danish chef Rasmus Kofoed being declared the winner.

Since 1987, this contest pits 24 chefs, winners of preliminary tests on each continent across the world, against each other. It takes place at Eurexpo, near Lyon, at the same time as Sirha (Salon International de la Restauration, de l'Hôtellerie et de l'Alimentation), the international hotels, restaurants and catering exhibition, in January every two years. An international jury of prestigious chefs chooses the winner after having seen, tested and awarded marks to two dishes, one meat and one fish, presented by each candidate.
The list of winners has brought to the attention of the public French chefs who have since gone down in the history of gastronomy: Jacky Fréon (Bocuse d'Or 1987), Michel Roth (Bocuse d'Or 1991), Régis Marcon (Bocuse d'Or 1995), Yannick Alléno (Bocuse d'argent 1999), François Adamski (Bocuse d'Or 2001), Serge Vieira (Bocuse d'Or 2005) and Fabrice Desvignes (Bocuse d'Or 2007).