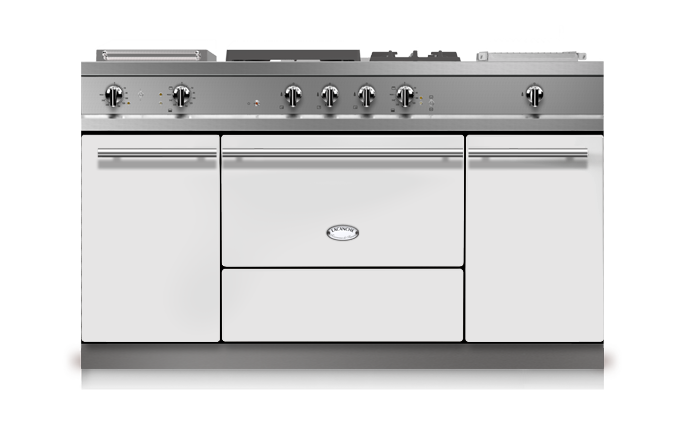 Description
The Cîteaux is a comprehensive oven, combining a central hob made up of gas or radiant or induction electric hobs and two optional functions on teh side (griddle, plancha, steam cooker). Below, the multifunction gas or electric oven (L.530-P.405/455 mm) and the vertical forced air electric oven can be completed with a hot cabinet (30-110°) for use as a plate-warmer or a low-temperature oven.
Measurements
Measurements: W 1505 x H 930 x D 650 mm
Weight: 150 to 180 kg .