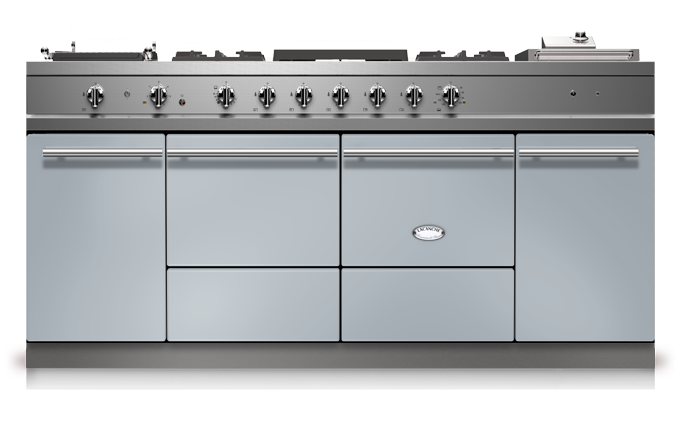 Description
The Cluny 1800 offers a wide range of possibilities: two gas or electric ovens, two side cabinets that can be transformed into hot cabinets, together with a large hob boasting five gas or electric burners and which can be completed on each side with a choice of options: grill, steam cooker, plancha, etc. This model, with its balanced, imposing design is completely at home at the centre of the kitchen.
Measurements
Measurements: W 1805 x H 930 x D 650 mm
Weight: 250 to 300 kg depending on options.