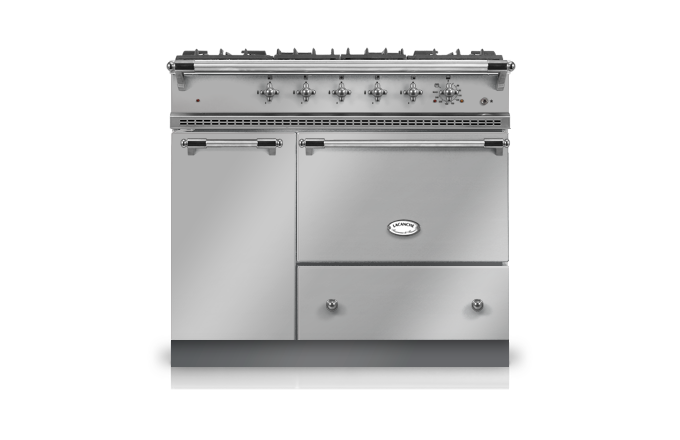 Description
With one large oven and the choice of an ambient-temperature cabinet or a warming oven, the Volnay is for gastronomes, whether for everyday enjoyment or special occasions. The hob can have 5 gas burners, 4 gas burners and a built-in gas simmer plate or 5 electric rings. Complementary accessories (smooth or ridged grill plates, removable simmer plate) make your gas burner hob more versatile.
Measurements
Measurements: W 1000 x H 930 x D 650 mm
Weight: 100 to 110 kg .