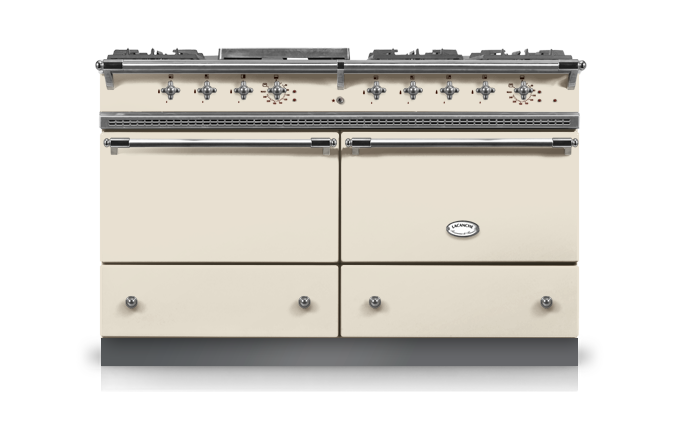 Description
Designed around two large ovens (gas, conventional electric or multifunctional) and topped with a large hob, the Sully has the layout of a real professional's oven. The professionalism it stands for and the wide choice of colours and finishes combine to produce a very impressive presence in your kitchen.
Measurements
Measurements: W 1405 x H 930 x D 650 mm
Weight: 140 to 150 kg .