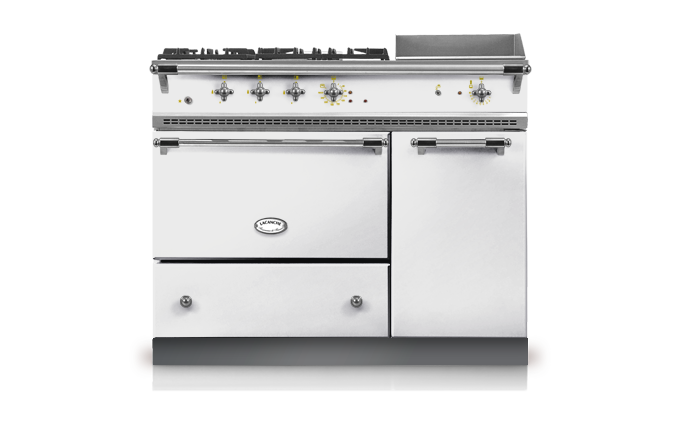 Description
Its generous size makes the Chambertin gas cooker a real pleasure to use. The hob allows integration of an additional deep fryer, grill, flat-top grill, steam cooker or extra gas burners. According to your choice, the oven is complemented by an ambient-temperature cabinet or a vertical warming oven.
Measurements
Measurements: W 1105 x H 930 x D 650 mm
Weight: 100 to 120 kg .