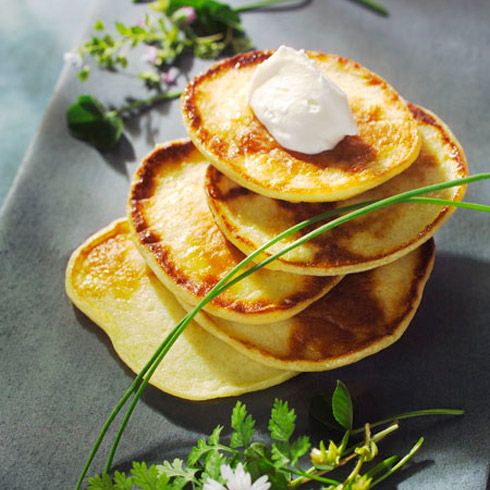 Peel, cube the potatoes and cook in the Multicooker till they're soft (20mn /110°).
Mash the potatoes well with the cold butter.
Beat in the cream then the flour and baking powder.
Beat in the two eggs and mix till smooth.
Salt and pepper to taste.
Heat the electric griddle to 200°
Ladle the batter onto a the hot buttered griddle.
Cook the crepes till the surface bubbles and begins to dry then turn them over to cook on the other side.
Serve hot.
These are a good accompaniment to meats and roasts.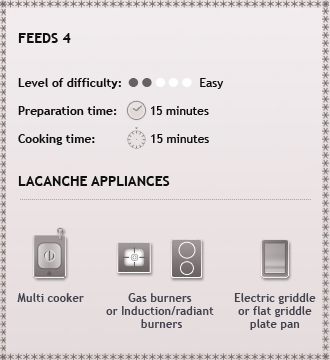 Preparation time:

Cooking time:



500gr. Potatoes
100gr. Cold Butter
100cl. Heavy Cream
3 TBS Flour
1 tsp Baking Powder
2 Eggs
Salt & Pepper
1 peeler
2 bowl
1 perforated gastro tray
1 potato masher
1 laddle